Why You Should Buy a Used GMC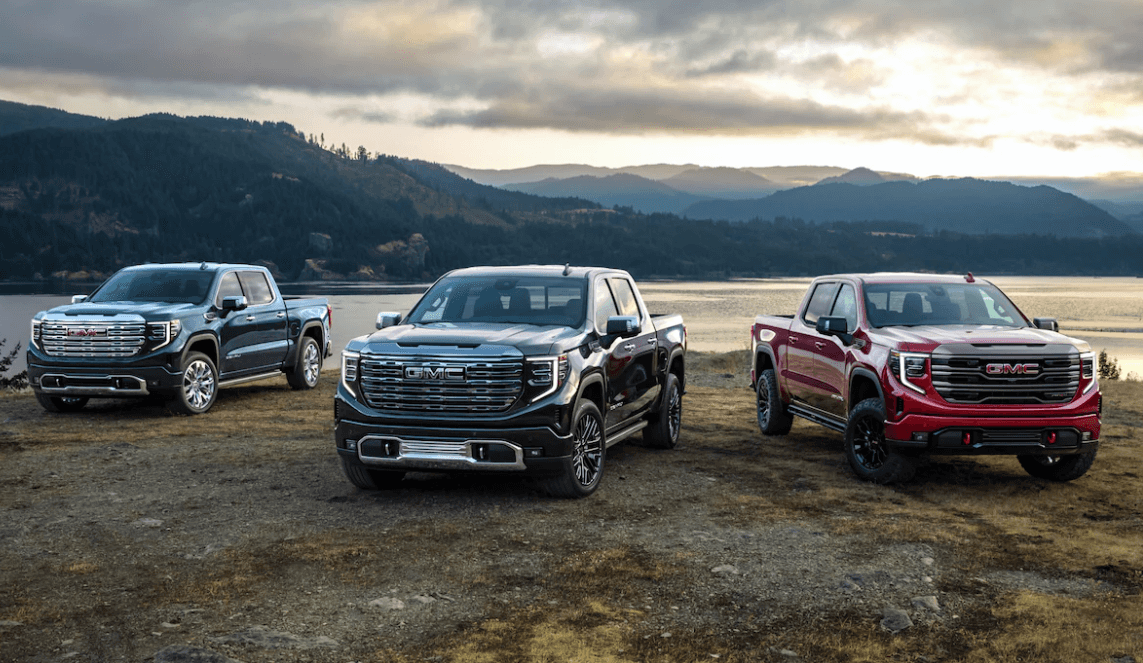 When you're searching for a dealership in Kenner, you should come stop by Seiner Buick GMC South Jordan! As our customers, we want you to be aware of the unfortunate shortage of new vehicles around the country. However, the good news is that purchasing a used GMC truck, car, or SUV is more popular these days! 
Buying used will include almost all the same benefits as new vehicles. And with the GMC Certified Pre-Owned Program, you'll own a used GMC that has passed an intense inspection process to make sure all set standards are met. If you're interested, here are some more benefits of buying a used truck.
Choose From a Variety of Used GMC Models
If you're looking for a new and used GMC dealership, Seiner Buick GMC South Jordan is the right choice for you. It may not be noticeable at first, but there's a large variety of used vehicles over new ones, no matter what GMC you choose.
And since new models are estimated to come out each year, you may unintentionally limit yourself if you decide to only buy a new GMC. However, if you choose to widen your search by looking into used trucks, or perhaps vehicles under $10k on our website, the options can become much wider scale.   
Durability Comes with a Used GMC
Out of all the vehicles on the market, GMC trucks and SUVs are among the most durable and reliable on the market. This is because they're able to handle high mileage, and are built to last a long time! So even if you decide to buy a one that's a few years old, it will still perform at a high level! 
As long as you keep your used GMC healthy and keep up with routine maintenance through our amazing service department, it will surely last and give you the opportunity to create countless memories!
Get More Value with a Used GMC
What many people tend to already know is that used vehicles are cheaper when compared to new ones. What might not be so obvious is that they can still carry a lot of value. Why? New vehicles depreciate at a faster rate than older ones. So if you decide to buy a used GMC, it will keep more value through time than if you bought it with zero miles on it. 
Also, not only will your car note payment and pay-out be lower with a used GMC, the insurance can be less too! Add to that the cheaper licensing, inspection fees, and registration in many states, it truthfully makes sense to consider buying a used GMC. Feel free to contact our finance department and ask any questions you may have or apply for financing online! 
Used GMC Features
A very common misconception when it comes to buying a used vehicle is that it won't come with worthy characteristics. Sure, it won't have the most recent features, but it will still have some that any driver or buyer would love and appreciate. You can even check out our amazing and beneficial used vehicle specials that your wallet will love and appreciate!
Plus, when buying a brand-new truck or SUV, most of the optional features can add up. However, when a vehicle with additional features is used, those features can cost a small fraction of what was originally paid. And in some cases, a used car, truck, or SUV with luxurious features will still cost less than a new one with only standard features.
Used GMCs for Sale in South Jordan
Whether you're working in South Jordan, living in Riverton, or have family in Midvale, Seiner Buick GMC South Jordan has a used vehicle for you. Come stop by our dealership at your convenience, where our staff will be happy to help you find the right used GMC to fit your personality and lifestyle! No matter what, we look forward to serving you!