What is the Best Used GMC Truck or SUV For You?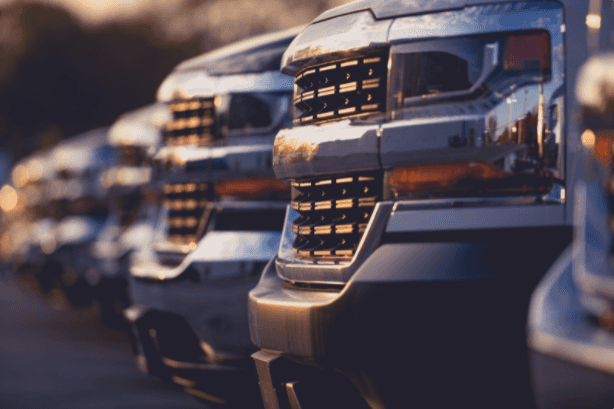 Acquiring multiple J.D. Power Awards, GMC cars have stood the test of time due to their safety, dependability, and outstanding design! A GMC truck or SUV is the obvious choice if you are looking for something you can rely on to get you through many family trips and outings. 
Here's a breakdown of GMC's stand-out models and their features! At Seiner Buick GMC in South Jordan, you can experience the benefits of these high-performing cars at a much lower cost when buying a used GMC.  
Used GMC Sierra 1500
If you need a full-sized pickup truck to get through the most challenging jobs, a used GMC Sierra 1500 is your car. The towing possibilities are endless with a spacious truck bed and powerful engine! In these GMC trucks, no load is too big as you can haul up to 12,000 pounds in select models. 
Not only are the Sierra 1500 practical, but they are stylish as well! Their rugged-looking exterior fits in with any rocky and wild terrain, making it the ultimate choice for every adventurer. 
Used GMC Yukon 
No family is too big in the full-sized used GMC Yukon SUV! Fitting up to 9 people, this SUV is a no-brainer for those with large families. However, maybe you need a little extra space, or you are worried about not having enough room to store your luggage during long road trips? The GMC Yukon XL also comes in an XL version, giving you the extra cargo space to fit your essentials! 
Their towing capacity allows you to carry around things like kayaks, small campers, and other necessities that you will need for fun vacation activities with your family! Plus, recent models include an infotainment system, ensuring that everyone is entertained through drives to school, work, and long trips. 
Used GMC Acadia 
As one of the best midsize SUVs on the market, a used GMC Acadia is a reliable choice for a new car! In the past few years, every Acadia model offers Driver Alert packages and comes standard with a rear vision camera and a stability control system, making it the best option for new drivers!
This high-tech SUV has an excellent infotainment system and other features available in different trims. In addition, its versatility is unmatched, with some models having an advanced AWD system and All-Terrain mode, allowing you to face South Jordan's roads in the most demanding conditions! 
Used GMC Cars For Sale in South Jordan 
Whenever the time comes to purchase your next dream car, consider a used GMC! We have it all at Seiner Buick GMC in South Jordan, whether you need a work-ready truck like the GMC Sierra 1500, a family-family SUV like the GMC Yukon, or something trustworthy like the midsize GMC Acadia. Our team is happy to help you get a dependable car at a low price, so save money by contacting us for your used GMC today!