Best Used GMC Trucks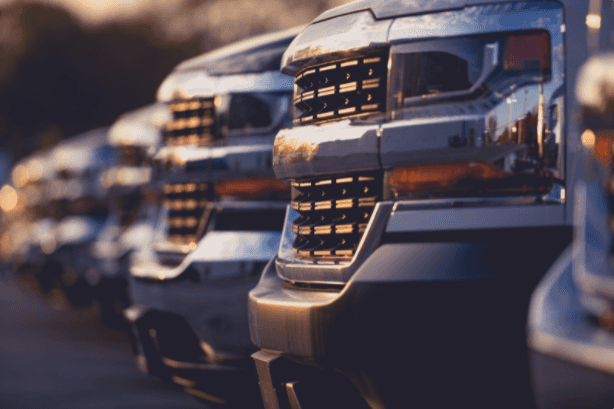 General Motors is known for its rugged, powerful, and durable trucks. Not only are its pickup trucks some of the most powerful on the market, they're also known for keeping up their ability for years, as well as their value. If you're in the market for a used GMC pickup truck, you can't really go wrong; however, some models are better than others. Below, we'll discuss the best used GMC trucks available today.
As one of the most powerful and reliable full-size pickups in its class, the GMC Sierra 1500 is a solid choice for a used GMC truck in South Jordan. Its luxury appointments, especially in the Denali trim, and powerful V8 engine mean that it's capable of working hard and keeping you comfortable at the same time.
The fourth-generation Sierra, in production from the 2014 to 2018 model years, is especially well-built: it earned the top overall rating for quality and reliability in its segment each year it was made. A fifth-generation Sierra, which debuted in 2018, is another great option if you're looking for a good deal on a great pickup truck.
If you need an even more powerful truck, the two GMC Sierra Heavy-Duty trucks, the Sierra 2500 and Sierra 3500, cannot be beat. They've got the same appointments as the Sierra 1500, and the same durable construction, but they're able to haul, tow, and carry much more weight.
For lighter towing jobs or for daily driving, a GMC Canyon is one of the most affordable trucks on the used market. Trucks from model years 2007–2012 still hold up incredibly well, with Car Complaints giving them a "Seal of Awesome" award, with only 25 reported issues from those years. For a newer GMC Canyon model, look at years 2016–2020, but skip the reintroduction year of 2015—it's had a number of issues related to its transmission, steering, and more.
In 2021, the Canyon had another facelift, including a new grille design and a new AT4 off-roading package. If you're looking for an affordable pickup truck that'll last you for years, and has all the latest tech features, a 2021 GMC Canyon is a great truck to consider.
Used GMC Truck for sale in South Jordan
GMC trucks are second-to-none on both the new and used truck market, so if you're looking for a quality, affordable work truck, you can't beat a used GMC truck from Seiner Buick GMC South Jordan. We serve customers all over Utah, especially in the Salt Lake City area. Come to our dealership to shop our wide inventory of used and new GMC trucks and SUVs, and with our financial gurus on staff, you're sure to get a great deal. Come see us, give us a call, or shop online today!