COVID 19 Commitment
"At Jerry Seiner, we always look for ways to best take care of everyone from our customers to our trusted employees," said Chris Hemmersmeier, CEO. "We are currently adjusting our operations in response to COVID-19 and want the community to know we are trying our best to make things as convenient and healthy as possible. We hope everyone can stay healthy and we look forward to serving you soon."

At Jerry Seiner Buick GMC, we remain steadfastly committed to your health and safety during these uncertain times. With all that has happened in our community with COVID-19, we want to assure you we are here to help and will take care of our customers by providing resources to all that need our automotive services - an essential necessity especially at this time.

We are also proud to work with the Buick/GMC manufacturer who is currently offering significant incentives to help customers purchase a new vehicle and receive other offers at this time. Contact our South Jordan dealership and our employees can help you navigate these offers.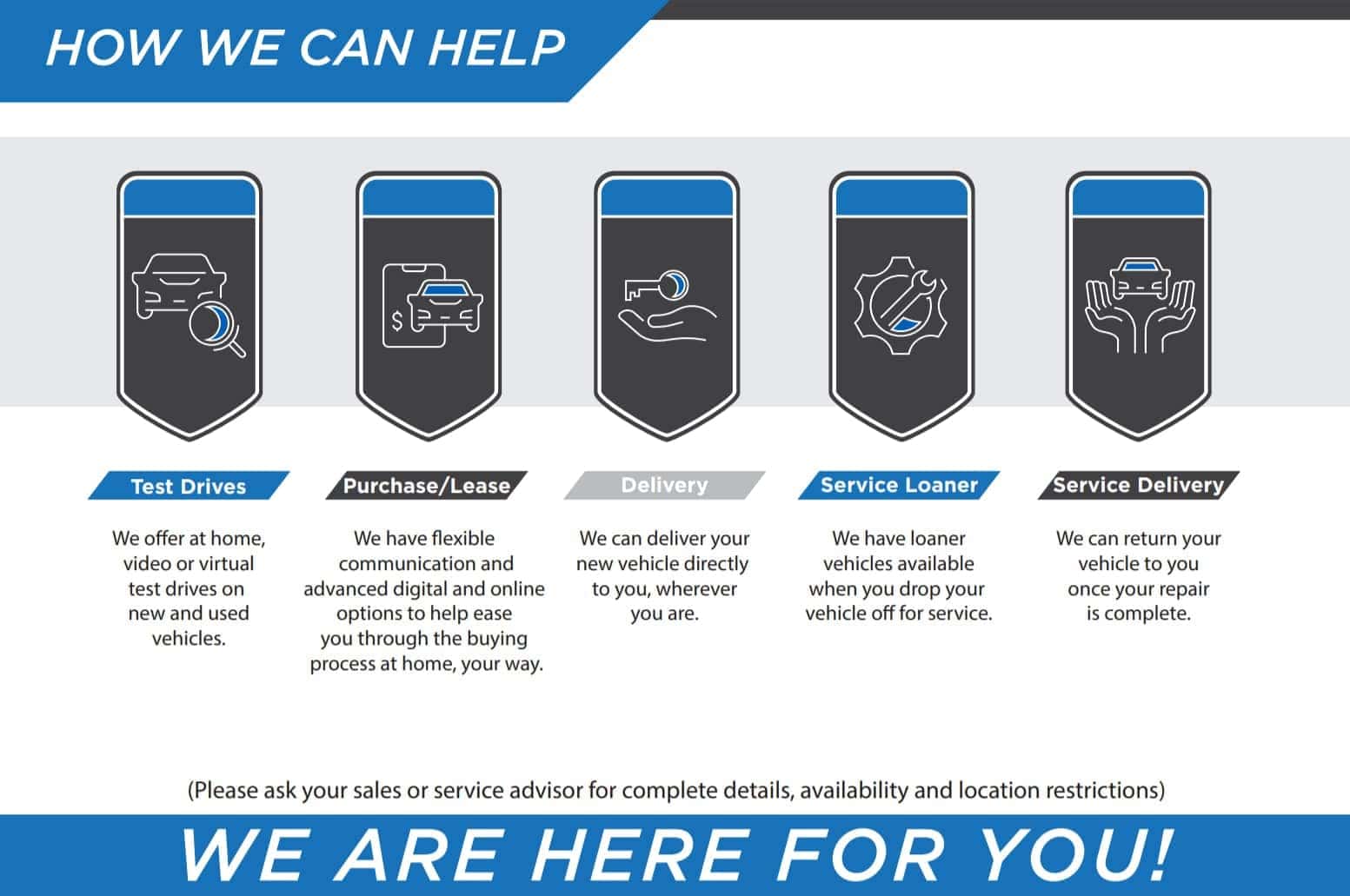 We're offering the following services to help make the purchasing or servicing of your vehicle more convenient to you.
To Stay healthy and safe, Jerry Seiner Buick GMC offers:
At-home test drives and/or deliveries of new or used vehicles
Video or virtual test drives available
Video chat/virtual meetings available for face to face questions
Loaner vehicles available and home-delivery / loaner swap of your serviced car1
For your service needs, our advisors are available to consult with you every step of the way. We are grateful to be a part of the community and will take every measure possible to minimize risk.
To Stay healthy and safe, Jerry Seiner Buick GMC offers:
Strict wipe down sanitization of every vehicle entering or leaving the dealership
Increased deep cleaning schedule for dealership, especially in high traffic areas
Readily available sanitizer and frequent sanitization of doorknobs, high touch surfaces
Reduced number of on site staff at any time to maintain social distancing and reduce risk of infection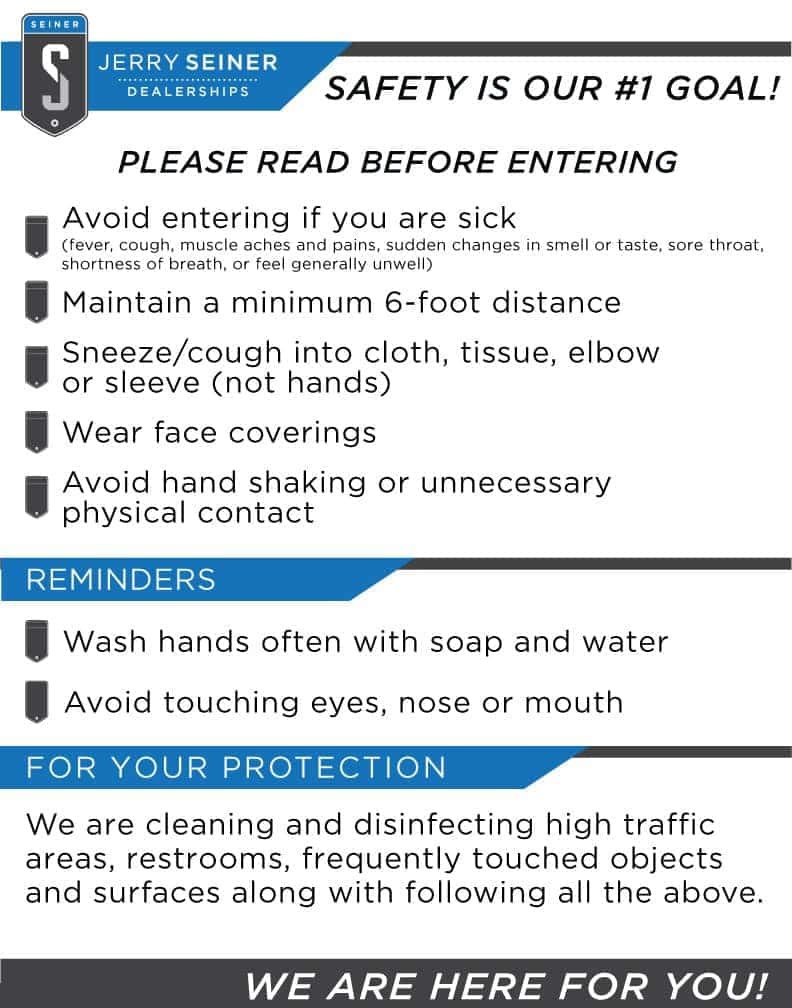 COMMITMENT TO OUR CUSTOMERS AND OUR EMPLOYEES
During these complex times. the safety and health of all who we interact with is at the forefront of our thoughts and actions, and we will continue to remain fluid as things progress in our community.

"Our customers are of the utmost importance to us and we are striving to support them as best as possible as we have always done these last 40 years," said Hemmersmeier. "We are taking proactive measures to help mitigate the spread of germs at our dealerships. Our thoughts and prayers go out to any impacted by the COVID-19 virus and we hope for a speedy recovery."