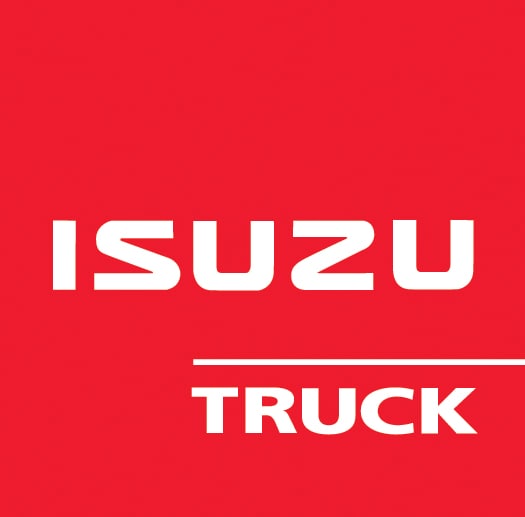 Isuzu's medium-duty trucks cover a wide range of work requirements, ranging from payload demands slightly above the ability of one-ton trucks, all the way to trucks built to handle over 50 000 pounds. Your Isuzu truck will be equipped according to your specific needs, available with flatbeds, a variety of van boxes, storage compartments, or customized mounting for specialized equipment.
Sleek and bold, Isuzu N-Series trucks make a striking statement on the highway and on the job site. But these trucks have more than just a pretty face. Every element of the cab and chassis has been designed to make the driver more comfortable and productive, and to lower your cost of ownership.
Low-cab-forward design.

No conventional truck, pickup or cutaway can give you the advantages of the Isuzu low-cab-forward design:
More cargo space within a given overall length        
       
Tighter turning diameters        
       
Easy access to the engine through the full 45-degree tilt-cab function that allows quicker service        
       
Easier entry and exit
       
Better visibility
In the world of commercial vehicles, the introduction of a truly new vehicle is a rare occurrence. That is why the all-new Reach is so important. Everything you believe about what a commercial van can do?and what it can do for your business?is about to change.
The Reach has what todays business owners want:
A true commercial-grade vehicle that delivers reliable performance year after year.
       
A timeless style that will still look great ten years from now.
       
Fuel-efficient design?thanks to its lightweight, aerodynamic Utilimaster body and efficient Isuzu diesel powertrain, the Reach delivers up to 35% better fuel economy* than a traditional commercial van.
       
Reach is the first in its class to offer Selective Catalytic Reduction (SCR) technology with Diesel Exhaust Fluid (DEF)   injection, which reduces NOx levels in engine exhaust by 85%.
       
A time-efficient design; thanks to its low step-in combined with its pass-through design?drivers can get in and out and back on the road quicker than ever.
Altogether, these features provide you with a commercial vehicle that can reach a wide range of vocations -- everything from package delivery to food distribution, contracting to cleaning services, and moving and storage to heating and air conditioning.
 * Compared to class 3-5 commercial walk-in vans; testing conducted by independent, certified party